Top 10 time saving Tips for Computers
You've had a computer and used it for years.  What more is there to know?  Do you feel like you only use 10% of a program?  Do you do things the same way all the time? Do you have time to learn something new?
In this brief presentation Connie (who has been teaching for over 25 years) will share with us the Top 10 Tips for computers that she has seen her students love and appreciate in her training classes.  She will talk about everything from Microsoft Office to file management, security & smart phones.  If you think you can use a tip or 2 on computers, please join us.
Wednesday February 14th, 2018 – 7:30AM to 9:00AM at
Fantasyland Hotel (WEM) 17700 87 Ave NW, Edmonton
WeBA Breakfast cost: Non-Members – $35.00 / Members – $25.00 (with promo code)
(If you missed the promo code email, request one from info@weba.org)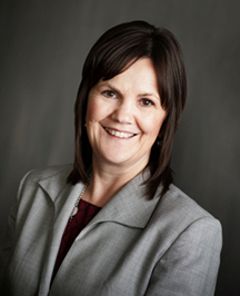 About Connie Clark
Connie is the owner of Mission Computers, a computer training company that she started in 1991.
It is Connie's love for teach and helping others maximize their technology that has made her successful in the business for over 25 years. 
As part of the Computer Education industry she is always excited to learn new things and take on new challenges. One of Connie's goals with her customers is to to help people manage their data in an effective and efficient way so that they take charge of their computer and gain time. Give her a problem with your data or information process and she will welcome the chance to help you solve it.  Her students 'trust her' and are constantly amazed by all of her knowledge and patience.
Connie has taught and consulted on Excel, QuickBooks, Outlook, Maximizer and PowerPoint, Social Media and much more throughout the years.  She has taught hundreds of companies and thousands of students. 
—— 
Register online at EventBrite : https://www.eventbrite.ca/e/weba-breakfast-with-connie-clark-top-10-time-saving-tips-for-computers-tickets-42717224368?
 (If, for any reason, you prefer not to register via Event Brite please request tickets via email info@weba.org, or by calling the WeBA office at 780-455-9322)